Our firm was founded in 1961 to manufacture Refrigeration Tools. The production line was quickly expanded to include new and better products.
Today 'Frigtools' is the leading manufactures of vacuum pumps, refrigerant evacuation & charging units, Refrigerant recovery units, Car AC recovery recycling evacuating & charging units, RAC Training & experiment units, and many other refrigeration service equipment in India.
Recently, we have developed evacuating & charging units etc for HIDECOR and these were purchased in good numbers by HIDECOR for distribution to HIDECOR training partners in various states of India under the project.
Export
We have already exported our equipment to Middle East countries, ASEAN countries and neighboring countries like Nepal and Sri Lanka.
Approvals and Recognition" Our products are approved by HIDECOR. Our vacuum pumps are approved and recommended by India's largest compressor manufacturers M/s Kirloskar Copeland Ltd.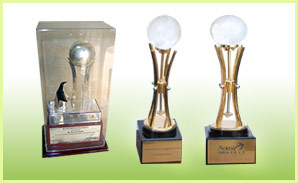 We have received
INNOVATION & NEW PRODUCT DEVELOPMENT AWARD from NIRATA (Northern India Refrigeration & Air -Conditioning Trade Association),
for the year 2002 for our achievements in designing and development of evacuating & charging and also recovery units for both domestic as well as mobile air- conditioning. Our senior partner Mr. Darshan Singh was honored with Life Time Achivement Award by NIRATA in the year 2007.
WE ARE ALSO WINNER OF ENERGY CONSERVATION AWARD AT ACREX INDIA 2011
Quality
Our planned and systematic production processes provide confidence in Frigtools products, suitability for their intended purpose and entire customer satisfaction.